What Is Telemedicine?
There are many reasons why you may choose not to go to the doctor right now. Maybe you have more pressing health concerns than back or joint pain at the moment, and you'd rather not take the risk of an office visit if you don't have to. Perhaps you just don't have the time or resources to make it into the office. For these reasons and their own, many patients are turning to online doctor visits.
Telemedicine is a relatively new concept that is quickly growing in popularity, and not just for younger generations who tend to be a bit more tech-savvy. A recent poll shows that 88% of adults over 40 years old feel comfortable with the idea of using telemedicine to receive care.
The advantages of telemedicine are numerous. This practice makes care more accessible, increases patient engagement and lowers healthcare costs by making doctor visits more efficient. Still, many patients may be hesitant to make the switch to telemed doctor visits without a bit more information.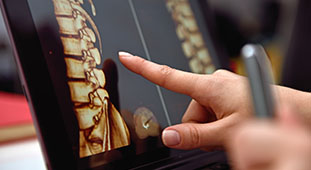 Your Questions About Telemed Doctor Visits, Answered
How does telemedicine work? If you feel like you're in the dark when it comes to this digital practice, you're not alone. That's why we've put together this guide to answer a few of the most common questions our patients have about telemedicine.
1. What Is an Online Doctor Visit?
Telemedicine describes the practice of patients receiving care through online doctor visits rather than going into the office. Most telemed doctor visits take place over online video conferences, but telemedicine can also be performed over the phone or even through email. The idea is to provide care to patients who might not have access to it otherwise.
As you probably could have guessed, online doctor visits make more sense for some conditions than others. If you need physical treatment, you'll need to see a doctor in person at some point. It's usually possible to schedule an initial consultation online, though.
Lots of health care providers that offer online doctor visits tend to do so for relatively minor issues and those that can be managed without physical contact. For example, clinicians can treat headaches, sore throats, allergies and sinus problems through telemedicine with relative ease. However, patients with severe or chronic pain can also benefit from telemedicine.
Back pain and joint pain often go hand in hand with mobility issues that prevent patients from going to the doctor for traditional care. For these patients, online doctor visits can provide access to care and much-needed relief.
2. How Do Online Doctor Visits Work?
Like in-office doctor visits, telemedicine offers one-on-one attention and care from a medical professional. The difference is that telemedicine lets you visit a doctor within the comfort of your own home.
Here's how telemedicine works in a nutshell:
Rather than traveling to a doctor's office, checking in at reception and sitting in a waiting room, you can simply check in online with a smartphone, tablet or computer when it's time for your appointment.
The doctor will connect with you for a virtual visit in the form of a video call.
After the consultation, the doctor will offer a recommendation based on their assessment of your condition. Some doctors may be able to prescribe medication during a virtual visit. They can also set up a future appointment for you if you need ongoing care, whether that's another virtual appointment as a follow-up or an office visit for a physical assessment.
When the call is over, you can continue to go about your day without the concern of traveling home.
3. How Much Does an Online Doctor Visit Cost?
The cost of an online doctor visit depends on a variety of factors, such as state-specific legislation and the level of specialization of your doctor. That said, virtual appointments typically cost much less than an in-office visit would.
Telemedicine reduces the cost of health care in more ways than one. The practice makes typical doctor visits more efficient and involves fewer in-office staff members. The patient can simply check themselves in for the appointment online and wait for the doctor to connect with them.
Telemed doctor visits are especially cost-effective for patients who need to make an appointment on short notice. Patients can avoid costly fees for unnecessary visits to the emergency room or 24-hour clinics by booking a virtual appointment with a trusted medical professional instead.
Aside from the lower cost of the appointment itself, virtual care saves money by reducing your need to travel or take time off work for a doctor visit.
In a world where half of U.S. adults say that they've put off getting medical care because of the cost, telemedicine offers a welcome alternative to expensive in-office visits.
4. Are Virtual Doctor Visits Covered by Insurance?
While telemedicine differs from traditional healthcare services, an online doctor visit is just that: a doctor visit. In many cases, telemedicine is covered by insurance.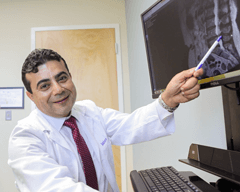 As telemedicine grows in popularity, state lawmakers are increasingly focusing on ways to make it even more accessible — and that means regulations for insurance providers. In the United States, 35 states and Washington, D.C., have parity laws in place that typically require health insurance providers to approach payment for telehealth services the same way they would for services provided in person.
Both Medicare and Medicaid will pay for virtual doctor visits in many circumstances, although this can vary based on your location. Medicare will typically cover the majority of the cost of a telemed visit if the patient lives in an area with a shortage of health care professionals. Medicare also requires that the patient receives virtual care from an eligible provider.
Medicaid also covers virtual doctor visits in many cases. Because Medicare is state-regulated, coverage of telemed doctor visits can vary based on the specific regulations from state to state.
More and more private insurance payers are also covering virtual care due to the increasing popularity of telemedicine. Your level of coverage can vary based on your provider as well as the legislation in your state, though.
Of course, it's always best practice to get in touch with your insurance provider if you want to ensure that your telemed doctor visit will be covered.
5. How Can I Prepare for a Telemedicine Visit?
Just as you would for any other doctor visit, it's essential to prepare for a telemedicine encounter ahead of time — you'll want to get the most out of your virtual appointment. Here are a few things you can do to get ready for a telemedicine visit:
Plan what you want to talk about ahead of time: Since telemedicine eliminates your need to travel, sit in the waiting room and interact with nurses, you might not have time to gather your thoughts before you jump into the visit with your doctor. You might find it helpful to write a list of any symptoms you need to mention and any questions you have.
Sort out your technology: The majority of older adults say that they are comfortable with using live video services for telemedicine encounters. Even so, it's a good idea to do some preparation. Check your internet connection and make sure the device you plan to use is fully charged for your appointment. You should also try to find a well-lit area in your home for the video call.
Get ready like you would for any other appointment: While it's nice to have access to a doctor in the comfort of your home, it's still important to minimize any distractions. If you have pets, you should put them in another room before the appointment starts. You should gather any prescriptions or documents you plan to show the doctor and make sure they're within reach.
Take notes: You should keep a notepad handy to jot down a few notes of what the doctor is saying. Maybe you already do this at traditional doctor visits, but it can be especially helpful during telemed appointments. The appointment might seem to go quickly, especially if it's your first encounter with telemedicine. You'll want to be sure to write down the major points so you can review them later.
After the appointment is over, you can relax and go about your day knowing that you've taken an important step in getting the care you need to feel better.
Reach Out to Us Today to Get Started
At Spine Institute of North America, we believe that everybody deserves to live their life free from discomfort. We know that your pain doesn't go on hold just because you can't get to a doctor's office right now. That's why we're currently offering virtual appointments.
If you're ready to get back to living your life to the fullest, reach out to us today to schedule a consultation with a board-certified spine specialist. Still wondering whether an online doctor visit might be a good fit for you? Our staff would be happy to discuss it with you. You can contact us online or give us a call at 609-371-9100 to talk about your options for care.