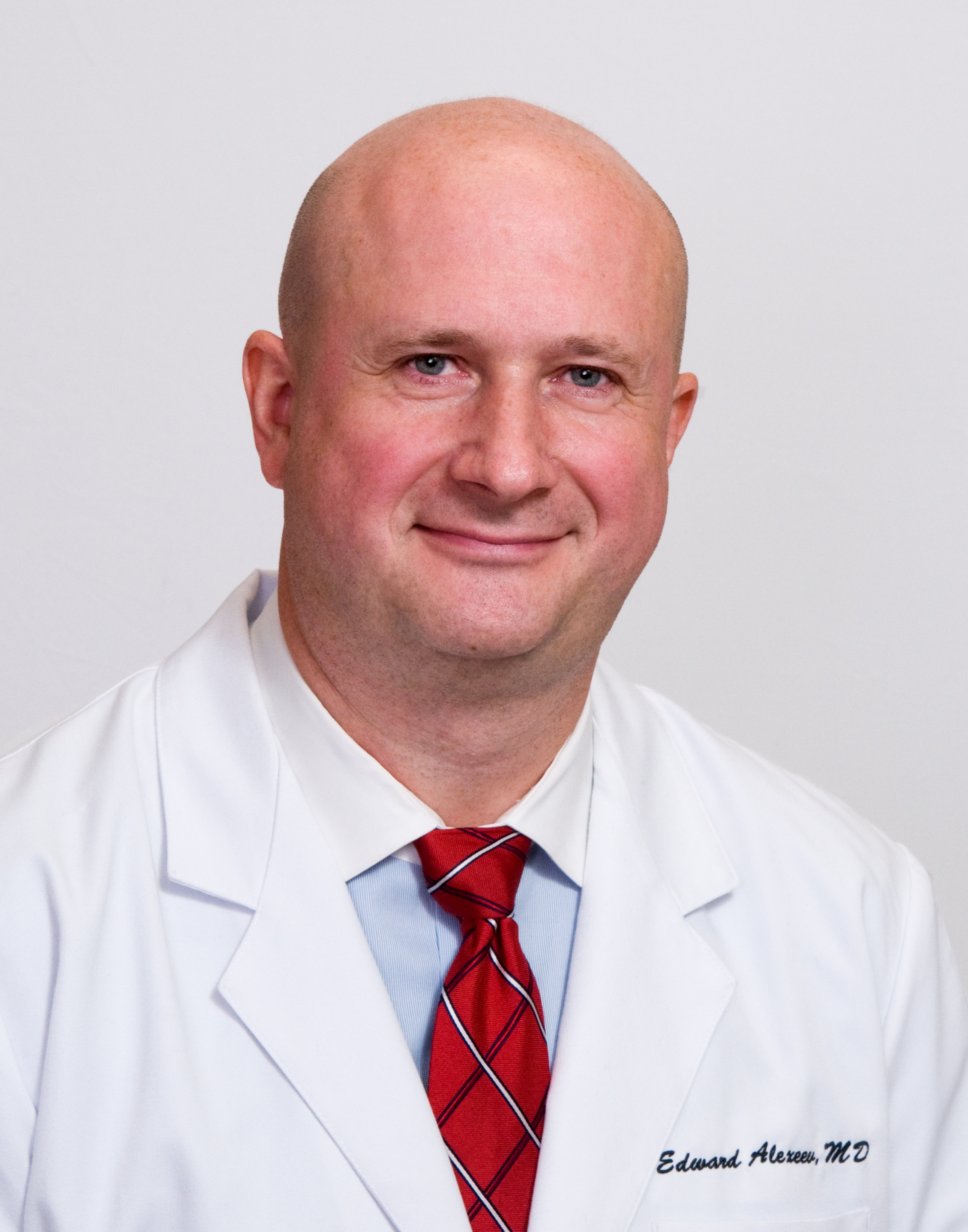 Dr. Edward Alexeev is an Interventional Pain Medicine specialist at the Spine Institute of North America.  Dr. Alexeev completed a surgical internship and a residency training in Physical Medicine and Rehabilitation prior to completing his Pain Medicine fellowship, all at the Montefiore Medical Center/Albert Einstein College of Medicine.  Before becoming a physician, Dr. Alexeev was a Registered Nurse at Beth Israel Medical Center in New York City assisting in a variety of surgical disciplines in the operating room. He graduated from American University of Antigua, College of Medicine cum laude and participated in clinical translational research in regenerative medicine and stem cell studies at the Cooper University Hospital in Camden, New Jersey. He has multiple publications in the field of pain medicine as well as having published on the effects of chemotherapy on stem cell function.
Dr. Alexeev specializes in pain medication management, performs interventional pain medicine procedures such as fluoroscopic and ultrasound guided injections, minimally invasive surgical procedures and neuromodulation. He also performs electrodiagnostic (EMG) studies when indicated to determine the source of a patient's pain symptoms.
Dr. Alexeev has a holistic approach to patient care with a focus on physical performance and quality of life.  He treats musculoskeletal and neuropathic pain conditions utilizing a multimodal approach that is individualized for each patient who is experiencing acute or chronic pain.
Locations
East Windsor
East Brunswick
Marlton
Morganville
North Brunswick