Health-Friendly Breakfast Foods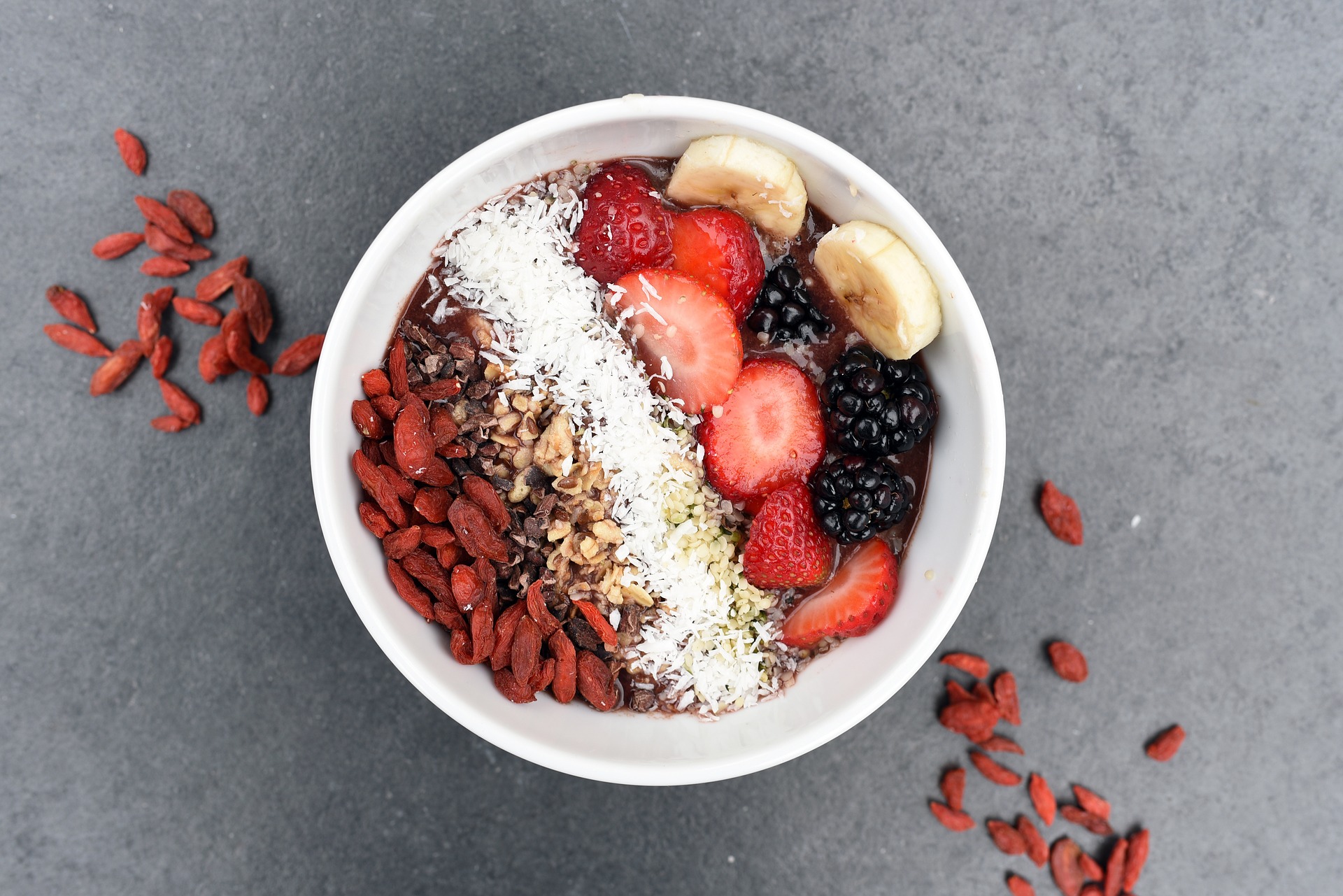 This content was medically reviewed by Baher S. Yanni, MD, on October 10th, 2019.
Eating a healthy breakfast every morning helps you stay energized throughout your day. A daily nutritious breakfast improves your well-being by:
Promoting a healthy weight
Maintaining your blood sugar
Improving your performance at work or school
Helping you get your daily nutrients
If you have trouble eating a healthy breakfast every day, we can help. Learn more about the best breakfast options and get ideas for nutritious morning meals you can make any day of the week.
Top Four Healthy Food Options for Breakfast
A healthy breakfast includes nutrient-rich foods that help you stay full. Try incorporating these foods into your morning routine:
1. Nuts and Seeds
Seeds and nuts work like nutritional powerhouses. They have high amounts of protein, fiber and healthy fats to provide well-rounded nutrition. While seeds tend to have higher amounts of fiber, nuts have higher amounts of protein. Here are a few ways to eat more nuts and seeds for breakfast:
Add chia seeds or flaxseeds to a smoothie
Spread peanut butter or almond butter on whole-grain toast
Top Greek yogurt, cottage cheese or oatmeal with nuts or seeds
Since nuts and seeds don't require any cooking or preparation, they make it easy to eat a healthier breakfast.
2. Fruits and Vegetables
You may already know that fruits add nutrients to your breakfast, but what about vegetables? Vegetables and fruits contain large amounts of fiber, vitamins and water. They have low calorie counts, yet help you feel fuller with their high nutrient levels. Add more fruits and vegetables to your breakfast by:
Adding your favorite vegetables to scrambled egg whites or an egg-white omelet
Topping oatmeal or yogurt with fresh fruit
Blending fruits and vegetables into a smoothie
To make your mornings simpler, try using frozen fruits and vegetables for egg dishes and smoothies.
3. Oatmeal and Whole Grains
Whole-grain foods like oatmeal have large amounts of fiber to improve digestion and keep you full. They also contain antioxidants that promote heart health. Consider these easy breakfasts that include whole grains:
Microwavable plain oatmeal flavored with fruit and nuts
Toasted whole-grain bread or English muffins
Whole grain waffles with fruit and yogurt
If you already eat bread products for breakfast, see if you can find a whole-grain version.
4. Eggs and Low-Fat Dairy
Dairy products such as eggs and low-fat yogurt contain large amounts of protein that provide energy and promote fullness. You can keep cholesterol levels low when eating eggs by choosing egg whites. Add dairy to your breakfast with these foods:
Egg whites, frozen vegetables and low-fat cheese cooked in a mug
Greek yogurt topped with fruits and nuts
Low-fat cottage cheese as-is or with fruits and nuts
When you need fast breakfast options, you can boil eggs ahead of time for a variety of meals.
Spine INA: Looking Out for Your Health
At Spine INA, we care about every aspect of our patients' well-being. Keeping the rest of your body healthy helps you maintain your bone and muscle health. We can help you relieve back and joint pain so you can live a fulfilling life.
Learn more about our procedures or schedule an appointment by contacting our staff today!
This content was medically reviewed by Baher Yanni, M.D, on October 10th, 2019.