Five Things To Do in Princeton, New Jersey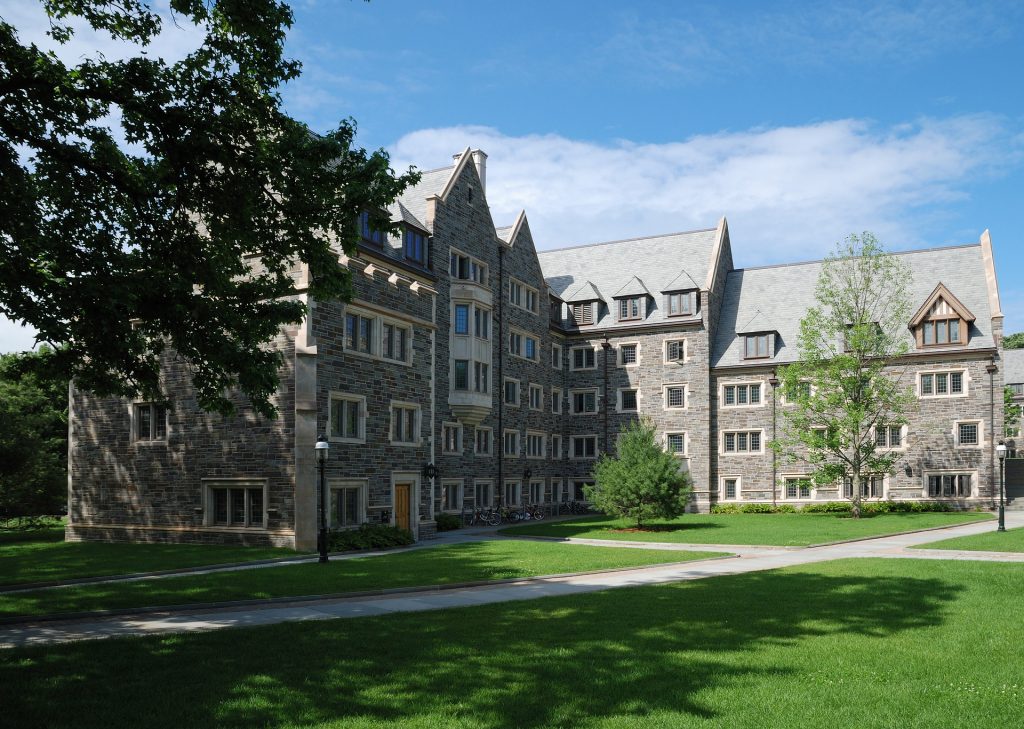 Mercer County is one of New Jersey's most beautiful and historic regions. While the city of Princeton may be small, it's home to the top ivy league college, Princeton University. If you're making travel plans to this famed college town, either for a visit or for treatment at Spine Institute of North America, you may be wondering what there is to do in the area.
From walking the paths of current and bygone Princeton scholars to Revolutionary War battlefields to lovely state parks that showcase this area's natural beauty, there's no end to fun things to do in Princeton, NJ. Here's our list of the top five things to do while you're in town.
1. Tour Princeton University
No visit to the city of Princeton would be complete without seeing the notable sights throughout its historic school. Some of the world's brightest minds have graduated from Princeton University since its inception in 1675. Your visit will include incredible architecture, breathtaking grounds and some of the country's finest examples of art and culture.
First, drop in at Nassau Hall, the jewel of Princeton's architecture. This National Historic Landmark was first built in 1754 and has served many capacities for the university, including a library, chapel, residence hall and classrooms. Today, it houses the school's administrative offices.
Other remarkable spots scattered throughout the university include the Princeton University Art Museum, Carnegie Lake, Princeton University Chapel, Cleveland Tower and more.
2. Watch a World-Class Performance at McCarter Theatre Center for the Performing Arts
Whether you're in the mood for music, dance or theatre, there's something for everyone at the historic McCarter Theatre. Since 1930, this center for the arts has attracted the best performing artists to Central New Jersey. Theatre lovers from all over New Jersey, Pennsylvania, New York and beyond come to the 200 performances McCarter Theatre showcases each year.
3. Princeton Battlefield State Park
History lovers will enjoy strolling the grounds of Princeton Battlefield State Park. In 1777, one of the fiercest battles of the American Revolution was fought on this very spot. It ended with a decisive victory for General George Washington and his troops and marked his first defeat of the British. The nearby Clarke House serves as a kind of museum, with war exhibits and pieces from the time period.
4. Delaware and Raritan State Park
This park contains about 70 miles of canal, perfect for those who want to explore the natural beauty of Mercer County. The canal was originally built in the early 1800s to serve as a cargo shipping route between New York and Philadelphia. Today, visitors come here to enjoy Central New Jersey's best canoeing, bicycling, jogging, fishing and bird watching.
5. Explore Princeton's Dining Scene
If your taste buds are craving a culinary adventure, you'll love the world-class dining hosted within Princeton's city limits. Enjoy delicious apple pies and cider at Terhune Orchards and Winery. Sample the famed seafood and New England clam chowder at Blue Point Grill. Partake in some sophisticated dining at the historic Peacock Inn Restaurant. Relish the sights, smells and tastes of Italy at D'Angelo Italian Market. If your sweet tooth is craving an icy treat, be sure to drop in at the Bent Spoon.
Schedule Your Appointment at Spine Institute of North America
If you struggle with spine or joint pain, it's time to relieve your pain and revive your life. At Spine Institute of North America, we provide individualized treatment to help you find relief from your painful symptoms. We invite residents and visitors to Princeton, NJ, and the surrounding communities to contact us today to schedule your appointment at one of our three locations.